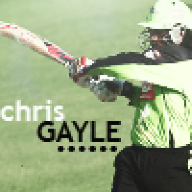 Ahmad Shah
Panel of Selectors, Male
Ahmad Shah was last seen:

May 14, 2016
There are no messages on Ahmad Shah's profile yet.

Loading...

Loading...

About

Gender:

Male

Welcome:

People are often unreasonable, illogical and self centred, forgave them anyway. If you are kind, people may accuse you of ulterior motives, be kind anyway. If you are successful, you will win some false friends and some true enemies, succeed anyway. If you are honest and frank, people may cheat you, be honest and frank anyway. What you spend years in building someone could destroy overnight, build anyway. If you find serenity and happiness, they may be jealous, be happy anyway. The good you do today, people often forget tomorrow, do good anyway. Give the world the best you have, and it may never be enough, give the world the best you've got anyway. You see, in the final analysis, it is between you and your God, it was never between you and them anyway.

Interact

Signature

"Your present circumstances don't determine where you can go; they merely determine where you start." Eccentric Eagles - PCPL IV

|Supporter of [URL="http://cricketheroes.co.za/]

Cricket Heroes

[/URL]​

Ahmad Shah does not have any items.