Staff Member
Moderator
India
SRH...
PlanetCricket Award Winner
TPCL Titans
Joined

Aug 22, 2016
Location
Profile Flag

India
Online Cricket Games Owned

Don Bradman Cricket 14 - Steam PC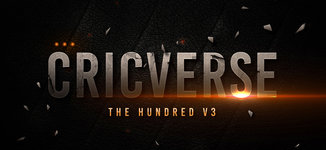 ​
The hundred ball league simulation, which is to be followed in double round robin method. A franchise based league where team managers has to purchase players in the auction. Auction rules will be updated at #6. Each team is supposed to have 16 players. At the end of every week, players injury system will be in place and a player must play a min of 4 matches.
More Details
Players with role batsmen and allrounder will have to choose their bat type i.e. Hard, Medium and Soft. Based on the bat type player ratings will be adjusted.​

Following pitch types are in place - Flat, Normal, Dusty, Green. Teams has to choose their pitch type.​
Last edited: